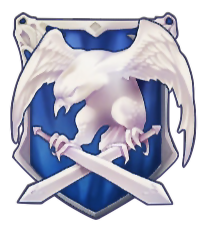 The Order of the Falcons are an elite group of hunters in Wyveria. When players start the game, their first quest is to do 'tryouts' as the Falcons are looking for new recruits. As players complete quests, the quests will become more difficult until the Falcons are convinced the player should be a new recruit. Players will then receive a recommendation letter and be sent to the main city of Elysium. 
Members
Ad blocker interference detected!
Wikia is a free-to-use site that makes money from advertising. We have a modified experience for viewers using ad blockers

Wikia is not accessible if you've made further modifications. Remove the custom ad blocker rule(s) and the page will load as expected.