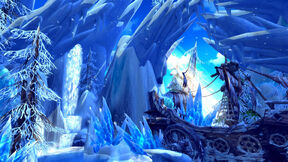 The icy paths through the Frostbite Forest can easily lead hunters astray. Take care not to get lost, and keep an eye out for the strange Dragomon that roam wild among the frozen trees.
Dragomon
Resources
Gallery
Ad blocker interference detected!
Wikia is a free-to-use site that makes money from advertising. We have a modified experience for viewers using ad blockers

Wikia is not accessible if you've made further modifications. Remove the custom ad blocker rule(s) and the page will load as expected.