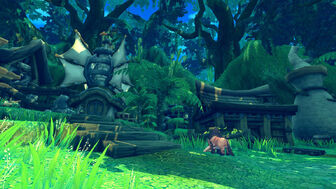 Cain's Glade is located in the heart of a thick forest and is inhabited by woodland Dragomon like Vinehorn Rams and Fellswine. Ancient relics are scattered all around, but most people venture into the Glade to exploit its natural resources. Level 16 zone.
Dragomon

Resources
Gallery
Ad blocker interference detected!
Wikia is a free-to-use site that makes money from advertising. We have a modified experience for viewers using ad blockers

Wikia is not accessible if you've made further modifications. Remove the custom ad blocker rule(s) and the page will load as expected.